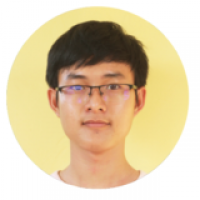 Sor Sovannmony
Sovanmunny Sor
Artist and Web designer
Sovanmunny Sor, he Was born on 10th May 1997, in Siem Reap city, Cambodia. He graduated from high school In 2015, he is now graduating from Build Bright University, Siem Reap in 2019, the subject he is majoring in Information Technology (IT = Information Technology). In 2012, he attended a drawing course in Small Art School that allowing from Tomoko Kasahara teach. Most of his Favorite is designing and painting, both hand-drawn and computer-drawn with listening to the music or song and singing.
In the future, he would like to have his own business or work with design and art mixed with technology and innovation or creativity And Create some cartoons (Animation) . Art and design, it relieved him of stress and pleasure. It also makes people around him happy with him also."A smile gives hope to yourself and makes your surroundings happy "
Currently, He works as an art teacher in the mornings, Sundays, and afternoons.