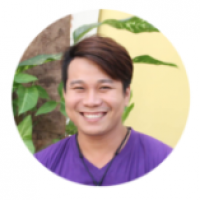 Kunthea Lim
Kunthea Lim
Artist and art teacher
Kunthea is a talented Khmer artist from Siem Reap who currently serves as a gallery technician and assistant art teacher for the Small Art School.
Kunthea Lim was born on 13th April 1992, in Siem Reap city, Cambodia. Graduated in 2010 from Angkor High School, and pursued a bachelor's degree in architecture in 2012, And Hold on to a study in 2015. His interests include drawing, sports, and research. And His Favourite is the create new things related to art and draw painting in his spare time.
In the future, He wants to be a well-known artist in Cambodia and to become a good model of a teacher can help human resources to understand the art of Cambodia more broadly and to become a successful artist and pass on the knowledge and skills he has developed throughout his time as a student at the Small Art School.
And his biggest hope is to help children, as well as the Cambodian people, to study the art of painting and sculpture to become world-famous and to recognize Cambodian art as great and partly to help the poor by collecting. The money from the sale of the painting will help the poor in Cambodia.